Beating the Winter Blues with
Holiday, Sports Tie-Ins
Off-premise opportunities abound for promotions around Valentine's Day, March basketball and more.
The seasonal slowdown in restaurant dining that typically occurs every year in February and March always takes a toll on business. But there are things operators can do to keep customers engaged throughout the winter, even during the pandemic.

This year, annual holidays such as Valentine's Day and St. Patrick's Day present opportunities to tap into pent-up demand for celebrations and restaurant experiences.

Valentine's Day in particular has historically been a lucrative holiday for restaurants, with sales running 65% above normal levels, and traffic 48% above normal, according to restaurant technology provider Upserve.
Valentine's Day Promotions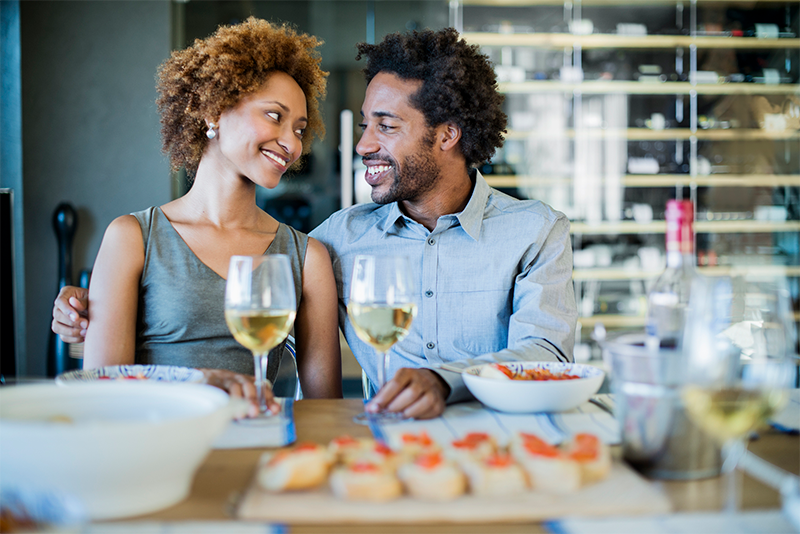 "Diners are spending more than they typically would to impress their dates," the company says in a report on Valentine's Day trends.

For those customers celebrating Valentine's Day at home, the Upserve report suggests that restaurants consider creating off-premise dinner packages that suit the occasion, such as buy-one-get-one entrées, a free dessert with two entrées ordered or a special, pre-packaged three-course meal.

For St. Patrick's Day, Upserve suggests taking some traditional Irish dishes such as corned beef and cabbage, shepherd's pie or Guinness stew, and putting a unique spin on them.
Sporting events such as professional football and college basketball represent perhaps the best opportunities for operators to drive sales during this otherwise sluggish time period.
Research from restaurant loyalty systems provider Womply found that sales volumes at local restaurants on days when the March college basketball tournament is played increased 19% over sales on an average day, and were up 4% over typical weekend-day sales.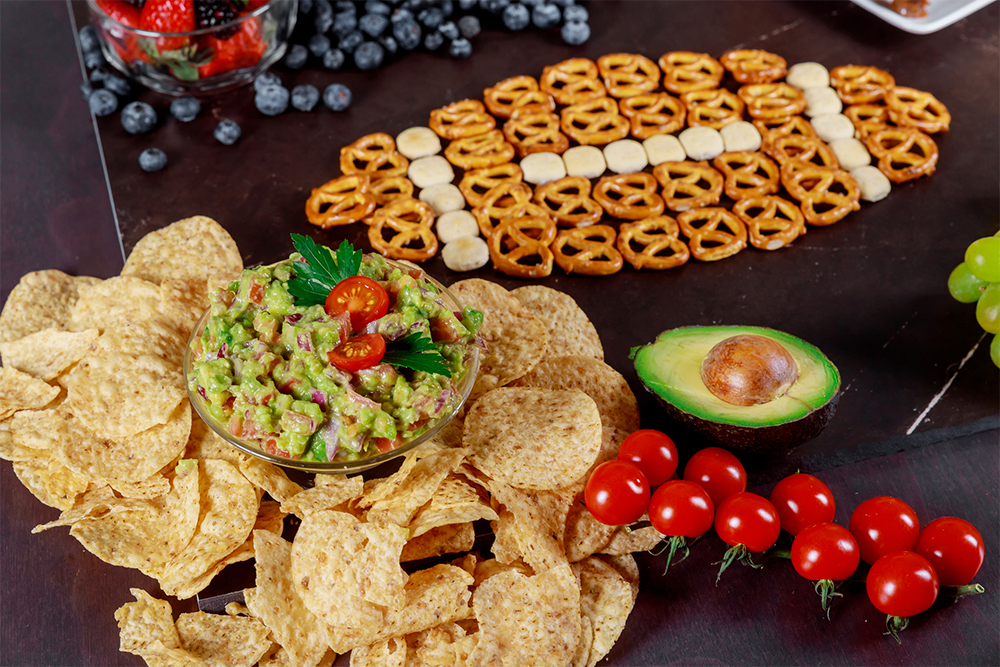 "We'll bring back many of our classic guest-favorite To Go offers on cultural holidays and 'just because' throughout the year, as well as updates to our virtual brand,"
– Vicki Hormann, director of
off-premise at Applebee's
The tournament represents a prime opportunity to promote repeat visits with continuity promotions and contests, as well as bundled meals or snack and appetizer trays geared for watching games at home. Restaurants often use the tournament to launch shareable menu items, such as new wing flavors, as limited-time offers. Other popular items for game day include sliders, chicken tenders and fried pickle chips.


Many restaurants in recent years have also offered free or discounted home delivery during the tournament to capture revenues from consumers enjoying the games at home, as the off-premise dining trend had been gaining momentum.

Vicki Hormann, director of off-premise at Applebee's, says innovation in takeout and delivery offerings will continue to be a significant part of the company's business strategy in 2021 as part of its Applebee's To Go program.
The company seeks to remain in touch with its customers' evolving preferences by changing up its menu for shareable items such as snacks and appetizers for sports tie-ins.

"We've known for years that appetizers are an ideal dish to share or enjoy on your own during major sporting events, and whether guests are dining at home or safely in our dining rooms, we anticipate the popularity of appetizers will continue in 2021," says Hormann. "Boneless Wings, Mozzarella Sticks and Spinach + Artichoke Dip are hands-down our guests' favorites today. But we never stop adding new innovation to our menu to meet guests' changing tastes."
Feeding the 'Home-gating' Trend
Many restaurants have expanded their sports-themed tie-ins during the pandemic with off-premise offers tied to football that can carry over to the Super Bowl. These tie-ins can also be updated and deployed for the college basketball playoffs in March.

BJ's Restaurant & Brewhouse, for example, this past fall launched Brewhouse Homegating Packs, targeted especially for sports fans who were gathering at home to watch football games on TV.

The Homegating package includes a large deep-dish pizza; a family-sized chips and dip; a choice of two sharable appetizers; and a 64-ounce Handcrafted Signature Beer growler or non-alcoholic beverage, priced at $64.95. Appetizer choices include boneless wings, bone-in wings, chicken tenders, BBQ tri-tip sliders, beef sliders and a full rack of baby-back ribs for $2 extra.
"We hope to bring back some of the connection and camaraderie that has been lost without in-person games,"
– Kevin Mayer, executive vice president and chief marketing officer of BJ's Restaurants.
"We saw this in 2020 with the success of campaigns such as our National Chicken Wing Day offer of buy one, get one free, and our free dessert offer in honor of Applebee's 40th birthday,"
– Vicki Hormann, director of
off-premise at Applebee's
Although touted as game-day-style feasts, the Homegating Packs were available every day of the week during the 2020 football season.

Consumers' pent-up demand for spending might also create opportunities for tie-ins with local businesses in these traditionally quiet months. If movie theaters have begun to reopen, consider dinner-and-a-movie deals with local theaters, or perhaps partnerships with sporting goods stores where consumers may be drawn for memorabilia related to football and basketball playoff races.

It's also important not to lose sight of the importance of offering value, says Hormann of Applebee's.