Growth of Delivery Paves Way for Ghost Kitchens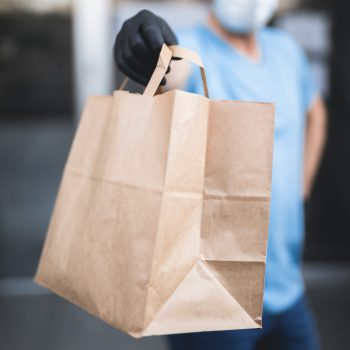 Delivery-only brands let operators expand to new markets, add new concepts at relatively low cost.
Ghost kitchens and virtual brands have emerged as important platforms for restaurant operators to expand their businesses during the pandemic.

Operators are using ghost kitchens—where they may share space with other operators in a delivery-only facility—to expand into new markets and new menu concepts. These operations could be virtual brands of their own creation, or operators could take virtual brands created by others and incorporate them into their own existing kitchens to add incremental revenue.
The growing awareness of these platforms and the shift toward delivery-based models will lead to ongoing growth of these concepts in 2021, says Kristen Barnett, chief operating officer at Zuul Kitchens, a ghost-kitchen operator in New York.

"The fundamentals were in place long before COVID—we were seeing delivery naturally grow 20% year over year," she says. "While COVID accelerated that trend, we believe the growth will continue. Ghost kitchens will continue to grow as restaurants seek out efficient use of capital to grow their business in ways that are now made possible by these new platforms."
Continued Growth Expected
Virtual, delivery-only brands will also continue to grow as operators seek to make more efficient use of their own kitchens, Barnett says. An operator that has a strong lunch business, for example, could add a virtual brand—their own or a concept licensed from another provider—to add a dinner-delivery component to their offerings. Or they could seek to reach a different consumer segment—perhaps a higher-income consumer with a more upscale virtual brand, or vice versa.

Dozens of virtual, delivery-only brands have opened during the pandemic, and more are on the way.

Among the recent additions to the mix is MrBeast Burger, a concept created by social media celebrity Jimmy Donaldson in partnership with Virtual Dining Concepts, which licenses celebrity-attached foodservice brands to existing operators as supplemental, delivery-only revenue streams.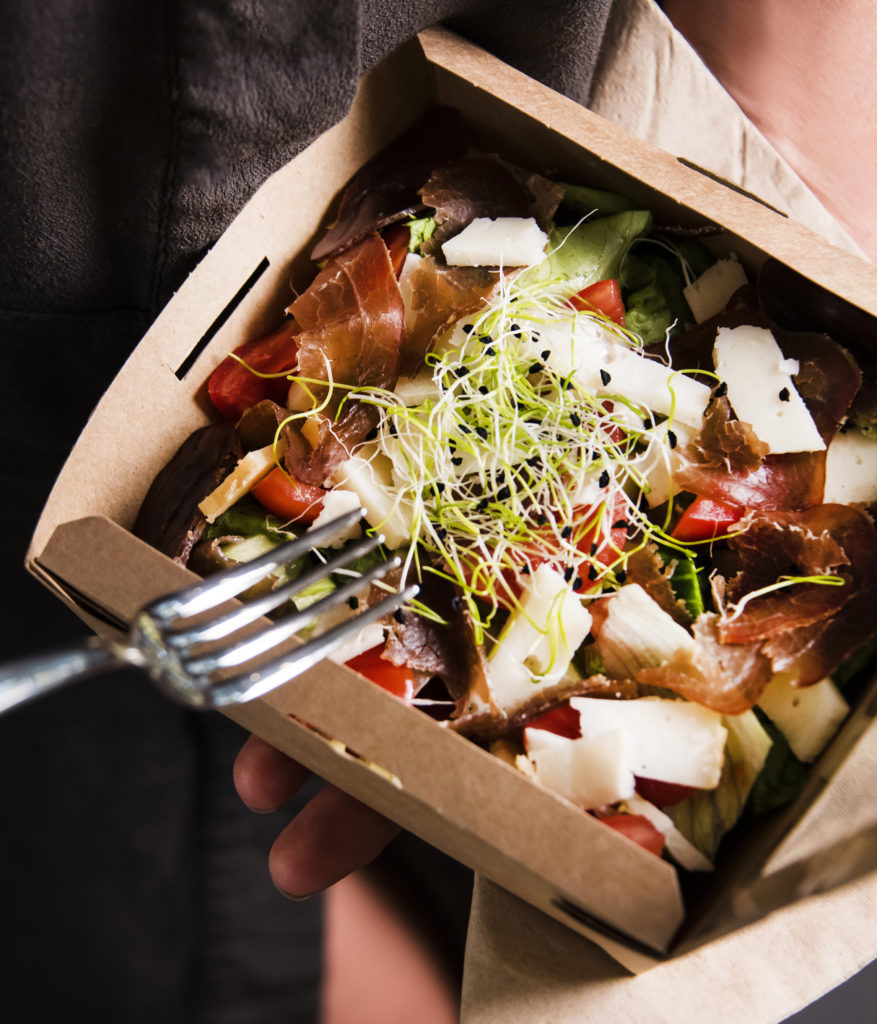 The MrBeast Burger concept, offering burgers, Beast Style Fries, crinkle-cut fries, Nashville hot chicken sandwiches, chicken tenders and other fare was rolled out to 300 locations in 30 markets almost overnight.

"If you have spare capacity in your restaurant, why not use that capacity?" says Robert Earl, co-founder of VDC and the chairman of Planet Hollywood International.
"Heading into 2021, unique delivery ghost kitchen brands with super-focused, delivery-only menus will be popular…"
– Dina Paz, Culinary Director at Sterling-Rice Group
Delivery-Only Brands Proliferate
Among the delivery-only brands that have appeared in the past year are Brinker International's It's Just Wings concept, which the Chili's and Maggiano's parent offers from more than 1,000 of its existing locations through the DoorDash delivery service. The menu includes just three types of wings—Pecan Wood Smoked Bone-In Wings, Traditional Bone-In Wings and Boneless Wings—along with a selection of 13 different sauces and rubs, curly fries and the Oreo County Fair Cookie, a deep-fried dessert with chocolate sauce.

In December, SPB Hospitality, the parent of Logan's Roadhouse, Old Chicago Pizza & Taproom and other concepts, launched its own virtual brand, Twisted Tenders. The concept offers two varieties of chicken tenders with 15 sauces and several flavors of bone-in and boneless chicken wings. It also offers chicken sandwiches, either crispy or Nashville hot. Sides include mac-and-cheese and house-made chips, with brownie balls for dessert.
Dina Paz, culinary director at Sterling-Rice Group, says the rise of ghost kitchens and virtual brands is a key element of the delivery landscape to keep an eye on in 2021.

"It seems every major foodservice concept is exploring new brands, and the menus are often very different from their companion brick-and-mortar concepts," she says, noting that innovation in ghost-kitchen menu items has been focused on items that travel well or can be re-heated.

"Heading into 2021, unique delivery ghost kitchen brands with super-focused, delivery-only menus will be popular," she says. "We will also see items that you can only sample via delivery."