Persevering Through Challenges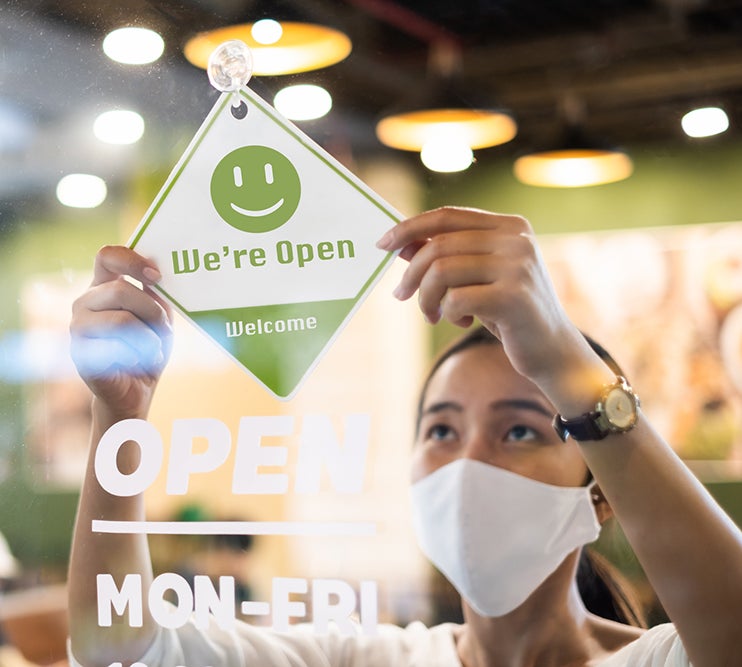 Restaurateurs struggle with pressing operational, health demands amid COVID-19 pandemic.
Closing a restaurant or a chain of restaurants is much easier than reopening one.
That's the hard truth operators around the country are confronting as customers begin returning to their dining rooms amid the COVID-19 pandemic. After several weeks of offering delivery and takeout only—if they were even operating at all—restaurants are confronting challenges around rehiring staff, rethinking their menus and operations, and above all protecting the health of their workers and customers.
The fact that the virus is still circulating, and a vaccine appears to be months away at least, remains a constant threat, operators say.
For the foreseeable future, he says he plans to staff the restaurant using a "pod" system in which employees work only within certain groups, and each group is staffed together on separate shifts. That way if an employee becomes ill, the risk of spreading the infection will be limited to those within that worker's pod.
The response from the community to the restaurant's actions has been "overwhelmingly supportive," Villani says.
"There's always the fear that you might become 'that COVID restaurant,' but thankfully, our customers can't wait until we get back at it," he says.
Rehiring employees who have been furloughed is another challenge many operators have faced—especially when unemployment benefits have been generous and the risk of infection remains a concern.
Jeff Melnick, president of Boston's Pizza Restaurant & Sports Bar, a casual-dining chain that operates throughout North America, says some of the chain's franchise operators initially struggled to bring workers back on board as they sought to reopen. The success that operators have experienced as they have welcomed guests back to their dining rooms has helped, however, as servers learn that sales, and thus tips, are returning.
"It has been important to ensure that workers had a safe environment that they could return to and that they could make money doing so," says Melnick, who notes that remaining in constant communication with workers throughout the crisis has been critical.
"Our operators have shown that kind of empathy, care and concern for what really is their extended family," he says.
"Those third-party firms have really become a vital source [of sales], whereas it was a marginal source in the past."
– Jeff Melnick, president of
Boston's Pizza Restaurant & Sports
Rethinking Third-Party Partnerships
Among the lessons learned during the crisis, Melnick says, has been the importance of making certain that the agreements with third-party ordering and delivery services make financial sense for franchisees. These services often not only add a surcharge to customers, but often charge fees of 25 percent or more to the the restaurants as well.
"Those third-party firms have really become a vital source [of sales], whereas it was a marginal source in the past," he says. "The costs can start eating you up."
As a result, the company was careful in scaling down its menu for delivery to ensure that its operators could still make a profit on their sales through the third parties. In addition, some of the firms waived their fees, and others worked with Boston's individual franchisees to help them with their costs, Melnick says.
Other challenges Boston's Pizza Restaurant & Sports Bar and other operators have faced include supply shortages of certain ingredients.  
"That forced us to be very nimble on finding alternate product that meets our quality standards and to make sure we have enough product to go around," says Melnick.
Convincing customers that it's safe to come back to dine inside a restaurant is another critical challenge operators across the country are facing.
"We are challenged by the public's perception of coming out and eating in the first place," says Terry Letson, chef-owner of Fumé Bistro & Bar in Napa, California.
He notes that much of the restaurant's customer base historically has skewed older, with many customers in their 50s, 60s and 70s.
"They are the last segment of the population going out to eat," says Letson. "We haven't seen a whole lot of them returning, and that's definitely a challenge."
Luckily, Fumé was able to get a marketing boost in the form a free publicity—the restaurant drew the ire of local officials in May after it reopened its dining room before it was allowed. The news coverage in the surrounding counties put the restaurant on the radar of new customers, Letson says.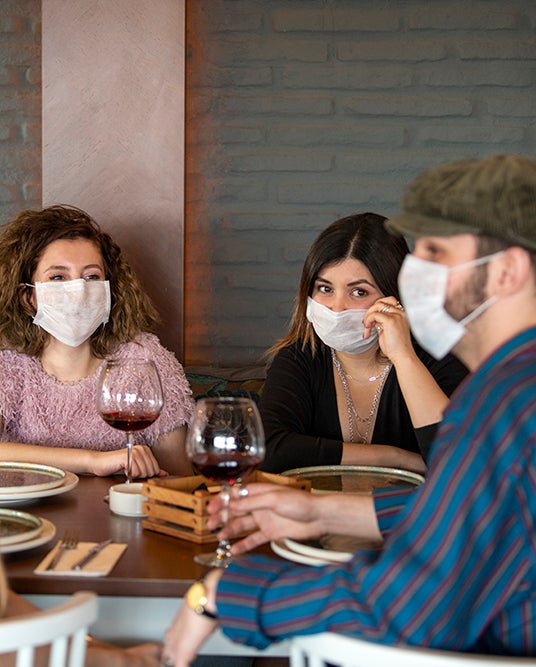 "They saw us on TV and they knew we were open," he says. "That was a boost."
The lesson is not for operators to violate the law for publicity, but to look for new opportunities beyond the established customer base, while continuing to reach out to established customers.
Perhaps the biggest lesson from operators who have overcome challenges is that ingenuity and perseverance can yield results.
"I told my wife when the pandemic hit, this wasn't quite what I had in mind when I was thinking about exit strategies," says Villani of Salvage BBQ. "But now, we are determined more than ever to make it work."