Restaurant, Grocers Partner
on Retail Meals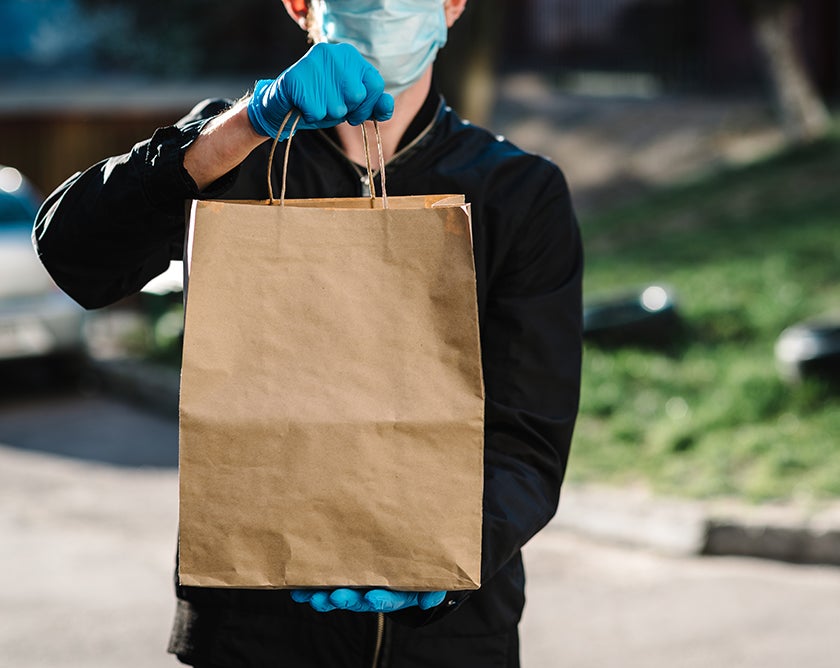 Grab-and-go retail versions of foodservice menu items help keep some operators afloat.
The pandemic has led some restaurant operators to form strong relationships with the same companies they have long been competing against for consumers' share of stomach.
Across the country, supermarket retailers have helped local foodservice operators remain afloat by offering restaurant-prepared meals and meal kits in their stores. In some cases, such partnerships had already existed for the sale of restaurant-branded grocery items. But many restaurants have entered new territory with meal solutions that help keep their staffs employed and expand their customer reach.
Thanks to an existing relationship between Fine, Chris Shepherd, Underbelly's owner and executive chef—a James Beard Award winner who is widely involved in the local community—and Randy Evans, director of culinary development at H-E-B, the partnership has proved to be a success, driving strong sales through the retailer's stores.
Other retailers that have partnered with local restaurants to provide meal solutions include Cincinnati-based Kroger Co. and Grand Rapids, Michigan-based SpartanNash, which operates stores under the Family Fare name and other banners.
Kroger has partnered with local restaurants in multiple markets, including Houston, where it has been hosting pop-ups with Creole fried chicken chain Frenchy's. Among the offerings have been fried chicken sandwiches with French fries and Frenchy's popular Boudin Rolls.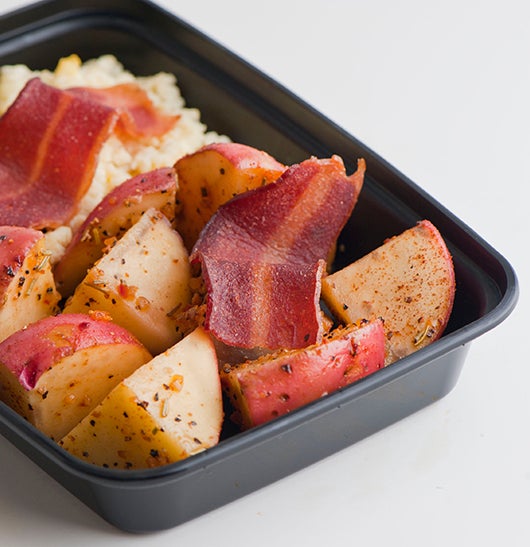 SpartanNash partnered with eight western Michigan restaurants to offer heat-and-eat meals in the retailer's deli departments and meal-solution cases. Like H-E-B, SpartanNash is offering the restaurant meals at no markup so that the full proceeds of each sale go to the restaurant operators.
"Being able to provide food for the grocery stores is also allowing us to open up for carryout, which enables us to bring back all of the cooks and the service staff," says Christina Post, general manager at Anna's House, a diner-style chain with eight locations in Michigan, in a video posted on SpartanNash's website.
Anna's House has offered several dishes through the partnership with SpartanNash, including Monkey Bread, Sweet Potato and Brussels Sprout Hash, Healthy Baked Oatmeal, Chicken Tater Tot Casserole and Breakfast Meatloaf.
"We discussed with our team dishes we could present from our menu that would travel well…"
– David Ringler
Director of Happinessat Cedar Spring Brewing Co.
Marketing to a Wider Audience
David Ringler, director of happiness at Cedar Springs Brewing Co., a German-influenced brewpub in Cedar Springs, Michigan, says his company's partnership with SpartanNash has helped it introduce its German Bavarian dishes to a wider audience.
"We discussed with our team dishes we could present from our menu that would travel well, that would be relatively easy to prepare and that would still taste great," he says.
Menu items from the brewpub's kitchen have included Personal Pretzels, Biergarten salat (salad), Bratwurst Teller (plate), Jägerschnitzel and Baked Spätzle.
SpartanNash provided expertise from its own team to assist the local restaurants with quality assurance, food safety, labeling and merchandising, says Dan Estelle, director of meat and seafood, SpartanNash.
Likewise, H-E-B provided assistance for Underbelly, says Fine. Underbelly had furloughed 187 of its 200 employees, leaving 13 of its managers to prepare 600 meals or so per day for 16 H-E-B stores where they are offered.
"They were super gracious, and super calm and patient with us, since we had never done mass production or packaging," says Fine.
Underbelly has been offering modified versions of several signature dishes, including its famous Korean Braised Goat Dumplings, which have been revamped to include beef instead of goat. Other dishes include King Ranch Chicken, which is a regionally popular casserole; a version of its popular Lamburger Helper that is made with Wagyu beef instead of lamb; and a Vietnamese Green Chicken dish that's a nod to the large, local Vietnamese population.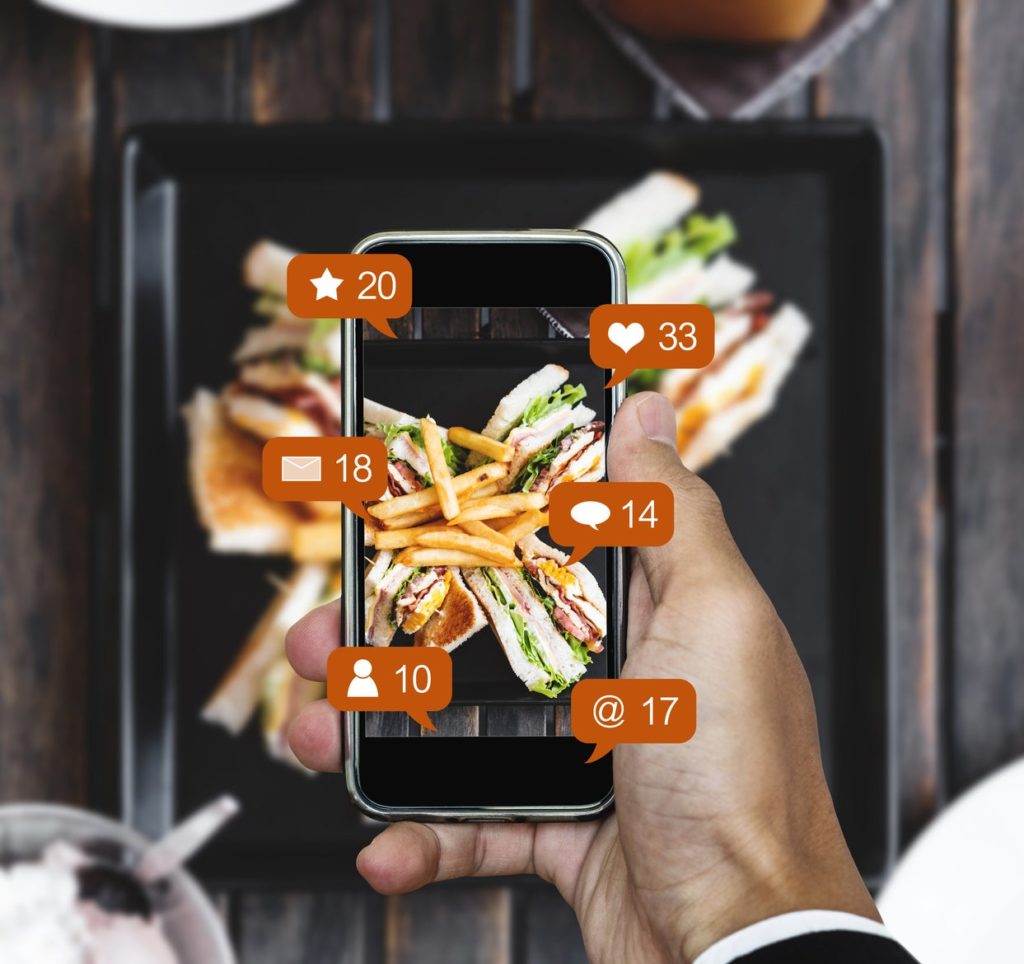 The fact that Underbelly's products can't be replicated perfectly for retail sale is actually encouraging, says Fine, and bodes well for the long-term future of restaurant dining.
"We got as close as we could to restaurant quality," he says. "But it's just never going to be as good as it is in a restaurant."
"The partnership with H-E-B has not only helped drive revenues for Underbelly, but also for its suppliers."
– Nick Fine
Culinary Director of Underbelly Hospitality
The partnership with H-E-B has not only helped drive revenues for Underbelly, but also for its suppliers, Fine says. For example, the local supplier that provides the dumplings for the Korean Braised Goat Dumpling dish has seen its volumes increase substantially because of the retail sales of the product.
"Because H-E-B is doing this, his business is better as well," says Fine of the supplier.
It has also been rewarding for the Underbelly staff to be able to provide some enjoyment for the customers who have been buying the products in the supermarkets, he says.
"We're trying to bring some comfort into people's homes," says Fine. "Even if they can't come into our restaurant, it's really important for us to be able to do that, and it gets us through the day, too."