Catering Calls for Creative Solutions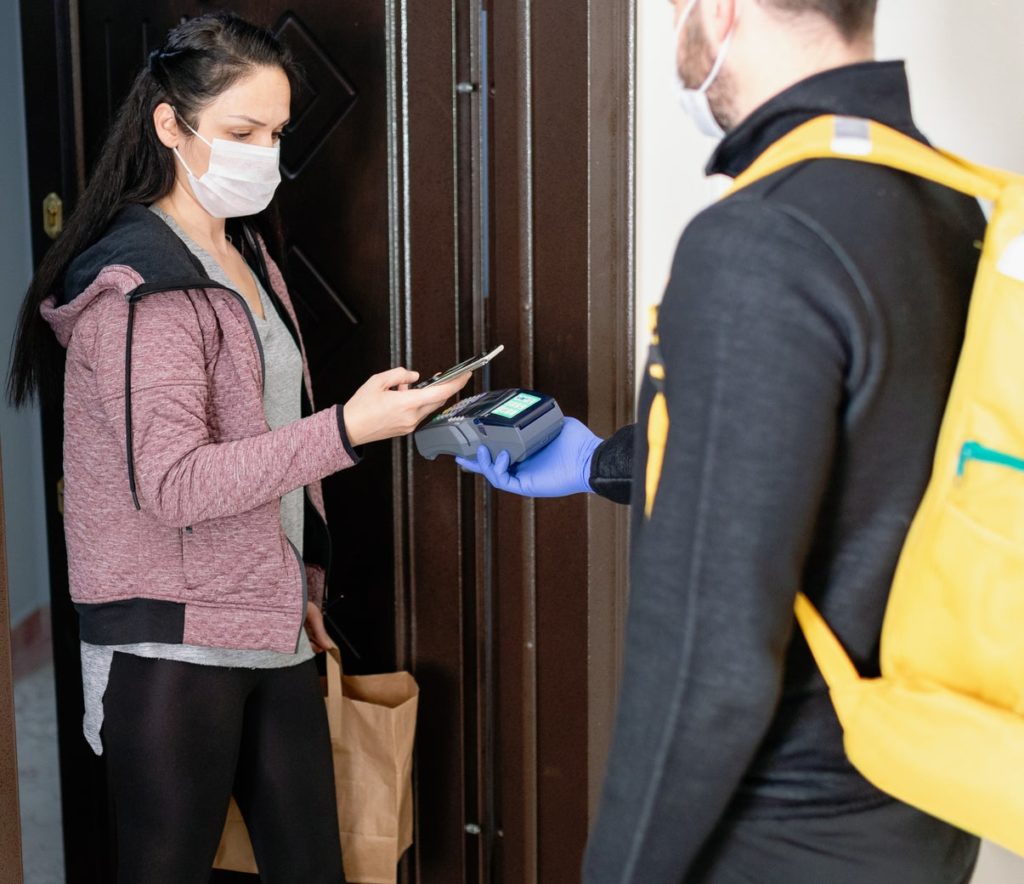 Operators seek out opportunities and create offerings that meet today's catering needs.
Just as operators have had to reassess their business models to optimize takeout and delivery services during the pandemic, they must also rethink their catering services.
With the fall and winter holidays approaching, restaurants that would normally be booking large, lucrative corporate parties are instead looking for new opportunities to capture some of those lost revenues.
Foodservice operators should be thinking about potential new partnerships and creative ways they can leverage family and other gatherings, says David Alvarez, a veteran chef who operates his own catering and consulting business in the Sacramento, California, area.
Alvarez is partnering with a wedding venue called Field & Pond in Winters, California, to use the 80-acre, picturesque site as a bed-and-breakfast and a destination for family "stay-cations," which he will cater as a contracted private chef.

"I think any caterer or any restaurant should be looking at opportunities to do private chef gigs," Alvarez says. "Go to someone's house for a small party of four or five—it's another way to keep your name in the public eye."
Another idea, he suggests, might be for operators with food trucks to partner together and create their own events, provided they operate within local health and safety guidelines.

Several operators have pivoted their corporate-catering services to focus more on family gatherings and other social events, such as church dinners or book-club meetings.
Christi Christian, a specialist in marketing on and off-premise sales at Synergy Restaurant Consultants, suggests that operators identify where and how people are gathering in their area—whether it's neighborhood picnics or Zoom business meetings—and create catering packages that meet those specific needs. Office parties or meetings that take place via videoconference from multiple locations can still be catered by delivering box lunches to each person individually, for example.

"It can still be fun," she says. "Food still connects people."
"Food still connects people."
– Christi Christian,Synergy Restaurant Consultants
Jamie Howe, a director at Datassential, says that, in general, familiar comfort foods have been the most popular catering-menu offerings from restaurants.

"Crowd pleasers like barbecue, pizza and Italian dishes are popular," she says. "We also see growth of less common catering items like Mexican—quesadillas, tacos, burritos—and burgers and crispy chicken."

Among appetizers, salads, wings and chicken strips have been the most popular catering menu items, and dips such as hummus, queso and spinach-artichoke have been growing. And among side dishes, hash browns are the top trending menu item, according to Howe.

"If virtual meeting catering is a possibility in this new world, [hash browns] could be an opportunity," she says.
"Crowd pleasers like barbecue, pizza and Italian dishes are popular."
– Jamie Howe,director at Datassential
The most popular sides include salads, rice and mashed potatoes, but French fries and macaroni and cheese have also been trending. Mac and cheese in particular presents opportunities for catering menus, Howe says, by virtue of its "foodie-friendly" variations when made with protein add-ins and premium cheeses.

Hand-held desserts such as cookies have historically been the most popular dessert items on catering menus. But donuts and churros have been gaining favor among consumers and could offer caterers a point of differentiation as a dessert with sauces—provided they are offered in individual portions.

Alcoholic beverages might also present an opportunity for catering menus, with mimosa, margaritas and punch all trending upwards. Wine has been trending down, but beer has grown nearly 10% on catering menus in the last four years, according to Datassential.
"COVID has really changed the game here," says Howe. "Our research shows that people will consider ordering alcohol-to-go after COVID, whereas before they hadn't."

Among non-alcoholic drinks, standbys including water, tea, soda and lemonade are catering-menu favorites. But trending beverages include ginger ale, strawberry lemonade, green tea, sparkling water and sweet tea, the latter a nod to the trend toward an interest in Southern foods, Howe says.
With offices reopening and social gatherings becoming more commonplace, operators should expect more demand for catering orders, says Mike O'Hanlon, head of the catering partner business at ezCater, a marketplace for business catering.

"Higher margins, higher order values and incremental brand exposure make catering orders more valuable to restaurants than ever," he says.

O'Hanlon offers the following advice to help operators make the most of catering opportunities in 2020:
Rethink your catering menu. Demand for individually packaged meals has increased fivefold. Boxed lunches are especially popular, but be sure to label items clearly.
Be everywhere online. Feature online ordering prominently on your website so customers can find it easily
Ensure smooth (and safe) deliveries. Inform your customers about how you are keeping your staff and customers safe, such as mask and glove requirements. For contactless delivery, coordinate a drop-off location and delivery time with customers beforehand, and have your driver call or text when they are getting close.
Lower lead time to three hours or less. Fulfilling last-minute orders is operationally complex. Search volume on ezCater has increased for last-minute orders; 28% of searches are within four hours of the event
Lower the order minimum and expand the delivery area. An order minimum of $50 or less will attract more customers who need smaller orders—and who may return with larger orders later. Expanding your delivery area to 10-20 miles will also increase the number of customers you can serve.
"
Be on the watch for when face-to-face meetings start becoming a reality again," says Christian of Synergy Restaurant Consultants. "Be ready to pivot back, with items using high-quality ingredients and menus that appeal to multiple dietary preferences, because that was the trend before this happened."