Mashups Give Comfort Foods Fresh Appeal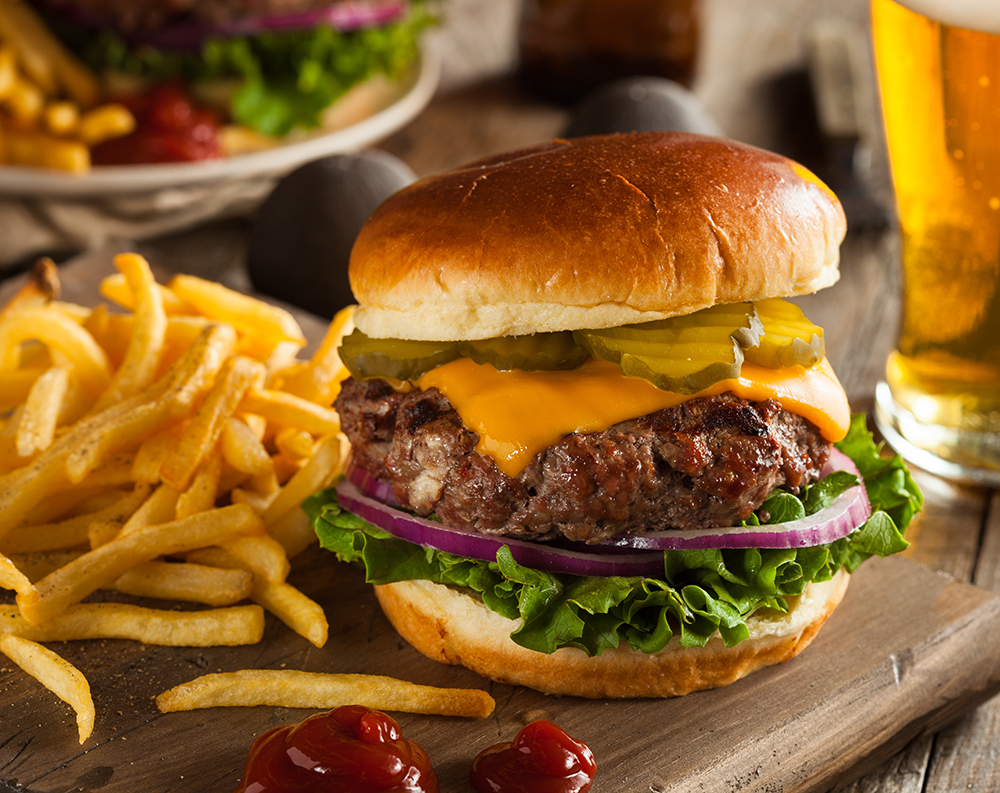 Operators pair familiar favorites with global ingredients, cutting across cuisines and dayparts.
Culinary mashups that combine familiar forms and cuisines are on the menu as restaurants seek to lure customers back with new and interesting items that are approachable, but not too far afield.

As the nation slowly recovers from the COVID-19 pandemic in fits and starts, consumers are feeling more confident and making bolder choices. But their tolerance for experimentation is limited, says Suzy Badaracco, president of consulting firm Culinary Tides. While consumers gravitated to comfort foods during the pandemic, they are gradually becoming more adventurous as they resume many of their previous dining routines.
"If COVID ever calms down, and the Delta variant starts behaving itself, we'll start moving to more and more extreme menu items," she says.

Many consumers are growing weary of traditional comfort foods, but they are open to dishes that offer "comfort with a twist." Often these items incorporate familiar American comfort foods with authentic global flavors, such as loaded French fries topped with Korean barbecue, Mexican chili or other flavorful items borrowed from abroad.

At modern Indian restaurant Badmaash in Los Angeles, for example, the Chicken Tikka Poutine starts with a layer of the restaurant's masala potato fries and tops them with cheese curds and beef gravy, then adds a layer of tandoori chicken tikka and cilantro.
"Salty, spicy and savory, this nearly perfect dish is worth driving across the city for," wrote The Infatuation in a review.

Dishes such as loaded fries are also perfect for sharing when offered as an appetizer, catering to groups either in-house or off-premises.

Research from Datassential found that fries are one of the most common items on operators' appetizer menus, with 28.5% penetration and growth of 2% over the last four years. At the same time, global and spicy flavors are also growing quickly. Gochujang is the fastest-growing flavor during the last four years, up 157% on appetizer menus, followed by fried Brussels sprouts (up 115%), mango habanero (up 99%), Korean BBQ (up 85%) and spicy honey (up 64%).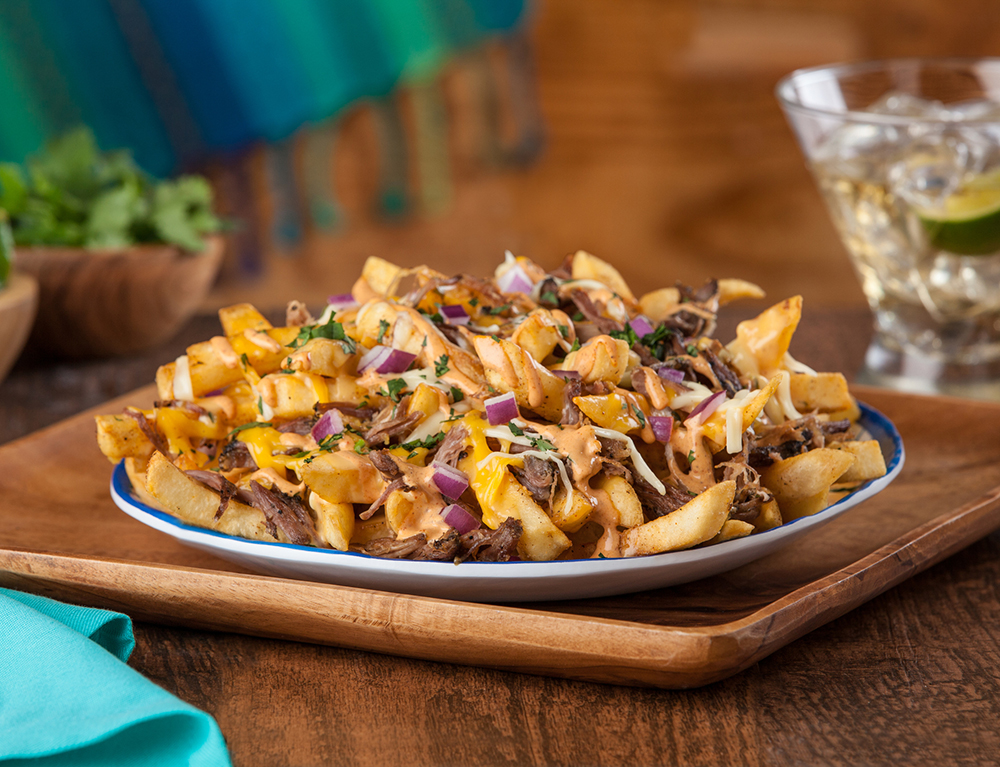 Restaurants are also rolling out some more adventurous burger mashups, including several with globally influenced spices and sauces. Meanwhile, others incorporate the familiar comforts and flavors of breakfast foods.

Habit Burger Grill this past spring rolled out a Brunch Charburger with hickory-smoked bacon, melted cheese, potato tots, a sunny-side-up egg and a proprietary sauce that gets added zip from Cholula hot sauce served on a brioche bun.

"The Brunch Charburger brings the fun and excitement of brunch to The Habit Burger Grill," says Adam Baird, executive chef at The Habit Burger Grill.

He says his first instinct was to create a burger with beef, bacon and a sunny-side-up egg, before he decided to augment the texture and flavor with potato tots.

"Adding in crispy golden tots felt like an amazing addition, truly elevating this new menu item to the full brunch experience," Baird says.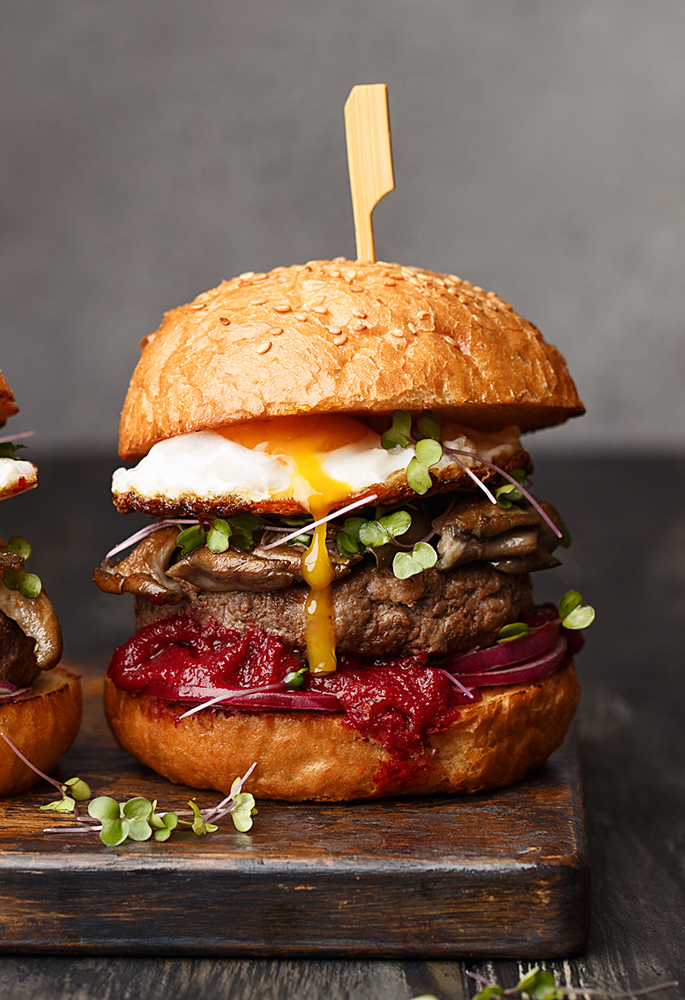 Many consumers are growing weary of traditional comfort foods, but they are open to dishes that offer "comfort with a twist."
Several other burger chains have also recently launched breakfast-burger mashups, including Whataburger, which is bringing back its Breakfast Burger for a limited time. It is only available from 11 p.m. to 11 a.m. as an option for "night owls and early birds," the chain says.

Whataburger's Breakfast Burger features a 100% fresh beef patty, two slices of bacon, a freshly cracked egg, three crispy hash browns, American cheese and Whataburger's own Creamy Pepper Sauce, on a 4-inch bun.

"The Breakfast Burger is one of the most popular limited-time breakfast offers we've ever introduced," says Rich Scheffler, Whataburger senior vice president and chief marketing officer. "We're excited to answer the call for its return and share this special burger with new fans."
Tacos are another comfort food that lend themselves to hybrid formulations well-suited for today's consumer preferences. Velvet Taco, for example, is known for its mashups that fill traditional Mexican tortilla shells with globally influenced flavors. Two recent examples include the Chicken Cordon Bleu Taco made with fried chicken tenders, honey ham, Dijon mustard, Gruyère cheese, white queso and chives in a flour tortilla; and the Fried Calamari Taco, featuring fried squid with Korean barbecue sauce, kimchi, pickled Fresno chilies, pickled carrots, pickled radish, cilantro, red chili aïoli, papaya relish and micro cilantro in a corn tortilla.

Another item that's perfect for fall is the turkey sandwich with a twist. Rather than using leftover roasted turkey—perhaps the ultimate American comfort food—PDQ is offering two breaded and fried turkey sandwiches for a limited time: The Hot Turkey sandwich features a spicy, crispy turkey breast topped with PDQ's signature sauce, lettuce, dill pickles and pepper jack cheese; while the Crispy Turkey sandwich is topped with Duke's mayo, lettuce, tomato and dill pickles.

Badaracco of Culinary Tides says restaurant operators have some leeway to experiment with familiar comfort foods without going to extremes.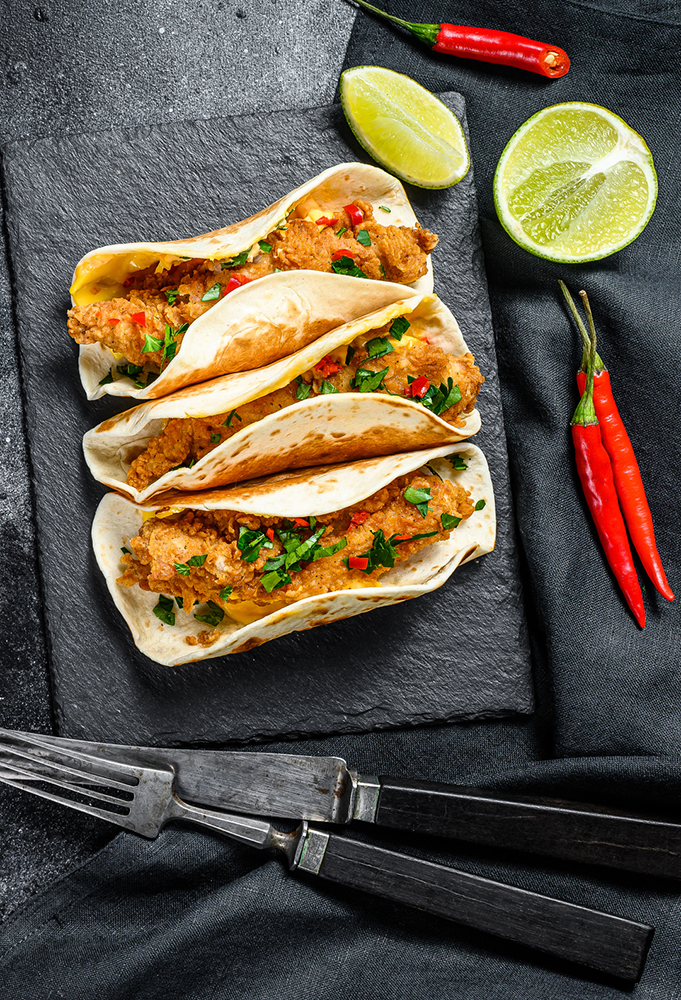 "There are definitely some rules in order to be able to still hit consumers at the right time with the right item, but there's a lot of play in the middle about how to do that," she says.

For more culinary inspiration around how to create menu items that generate excitement and drive sales and profitability, download our Food Trends Guide on our website McCain Foods.