Restaurants Rethink Formats,
Menus for Future Success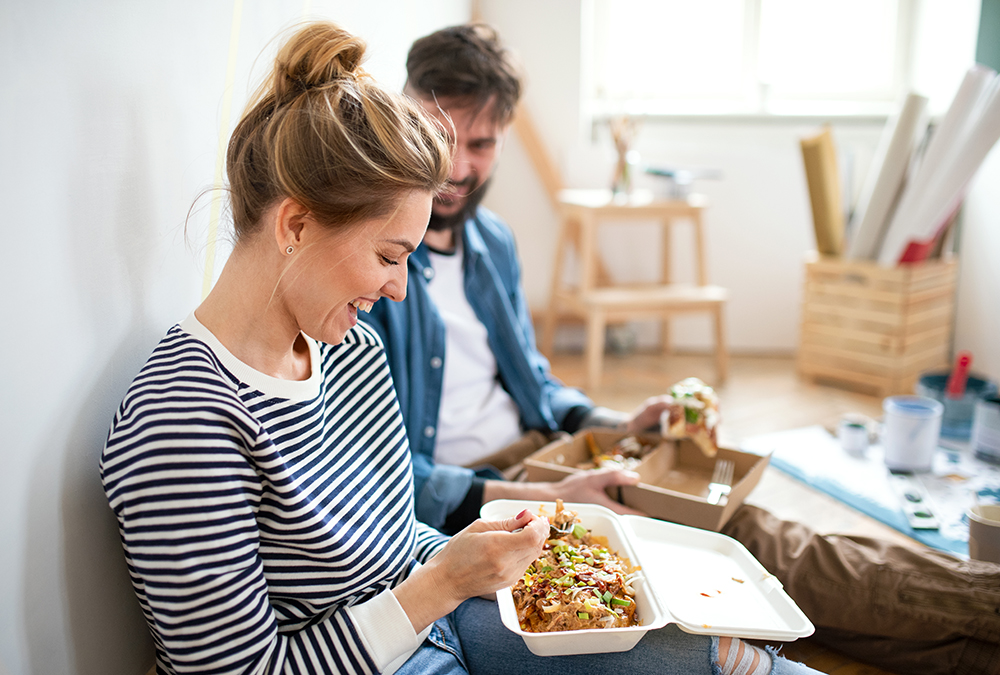 Operational efficiencies, evolving consumer demands drive concepts to adjust.
Restaurant operators that have honed their off-premises solutions during the pandemic should be well-positioned to continue capitalizing on consumer interest in ordering takeout and delivery going forward.

More than a third of consumers—34%—said they love home delivery and plan to keep ordering it as much or even more than they did in the past year, according to Datassential's 2021 Midyear Trend Report. The report found that many of these consumers are heavy users, with 39% saying they get delivery at least once each week.
Likewise, the Restaurant Industry 2030 Report from the National Restaurant Association projects that off-premises sales growth in the decade ahead will exceed the pace of on-premises sales growth. That will lead to design and operational changes, including restaurants with smaller dining areas and smaller overall footprints, and restaurants that include built-in areas designated for delivery and takeout.

Operators will also be under pressure to minimize their costs by incorporating more efficiencies, including through the use of technology that streamlines ordering and operations. The challenge lies in minimizing labor and other operational costs while maintaining a positive customer experience.

Several restaurants have unveiled new prototypes or plans for prototypes that strive to achieve those goals. Jack in the Box, for example, recently disclosed a new modular design that allows it to open off-premises-only locations, with separate drive-through lanes—one for ordering in person, and one for fulfilling digital orders and third-party delivery pickup.
"The goal is to provide the ultimate personalized convenience while delivering a back-of-the-house focus on speed, accuracy and reduction of labor hours," says Ryan Ostrom, chief marketing officer at the San Diego-based burger concept.

Similarly, Aventura, Florida-based casual-dining barbecue chain Smokey Bones is expanding a new format that includes a smaller dining room and a dedicated off-premises vestibule with a separate entrance and to-go station that will serve both the Smokey Bones menu and the company's two virtual concepts, The Wing Experience and Burger Experience.

The company is among several operators that are leveraging virtual, delivery-only brands that enable them to generate more revenues using their existing inventories and operations.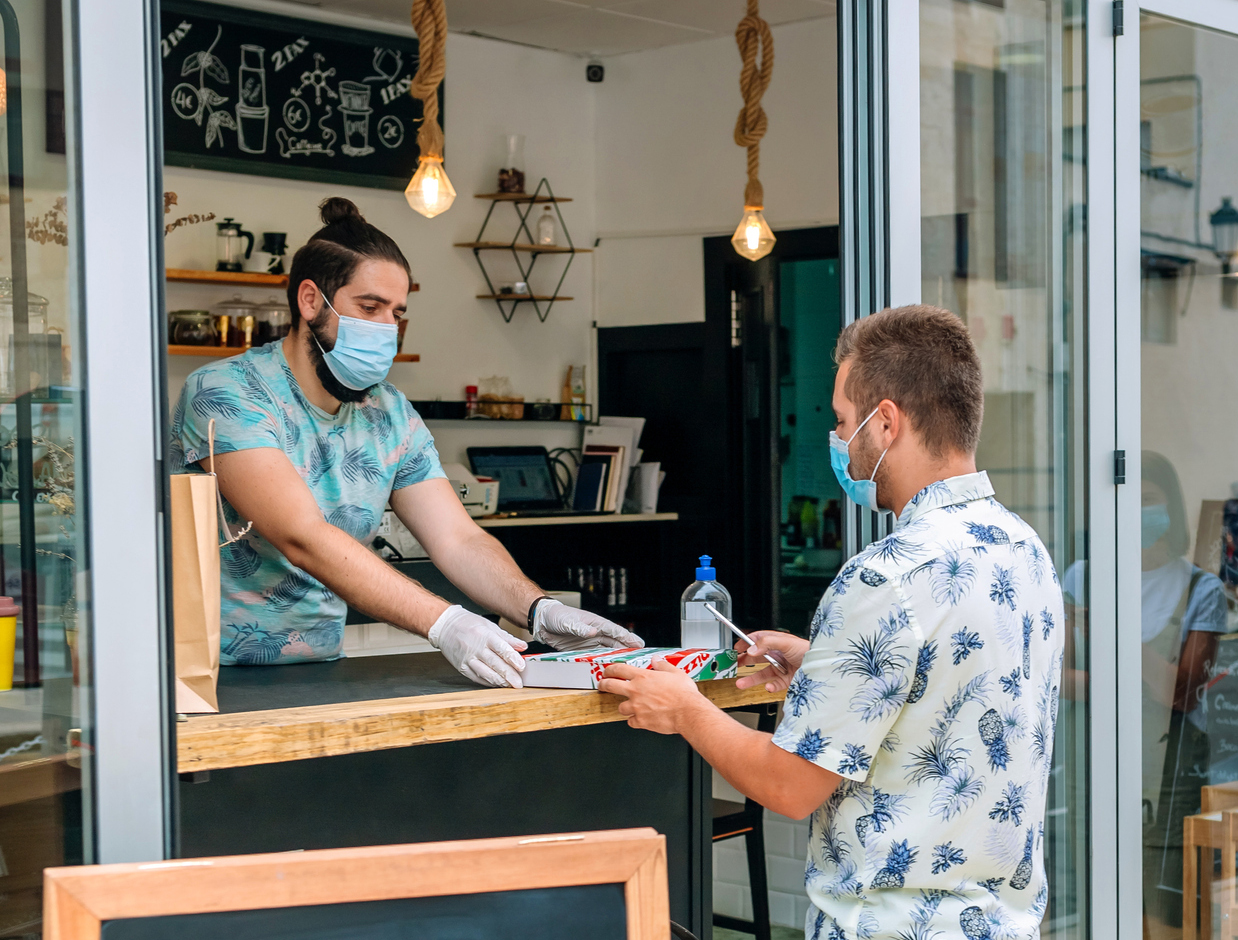 Key to the success of the brands, says James O'Reilly, CEO of Smokey Bones, was creating menus for the concepts that were within Smokey Bones' existing operational capabilities, but focus outside the core appeal of the existing brand.

"They are things that Smokey Bones may not be known for, but they are things that perform well in off-premises and delivery," he says.

The company created differentiated identities for the brands, each with its own ecommerce sites, social media and distinct packaging.
"It has created a maximum amount of incrementality for our business," says O'Reilly.

The growth of third-party delivery platforms has created what O'Reilly describes as "digital food courts" for consumers, who have become increasingly interested in the convenience of off-premises dining and comfortable with the technology that facilitates it.

"All of these things had resulted in the tremendous growth of the off-premises segment before the pandemic, which is why we adopted this strategy and made it a huge priority," he says. "All of our investments in strategy and technology were crucial during the pandemic and, yes, I do see this as a long-term trend in the industry."
In addition to focusing on takeout and delivery, operators are paring down their offerings to streamline operations, simplify training and create inventory efficiencies.

The Datassential Midyear Trend Report found that the number of items operators are offering on their menus has declined broadly across categories during the past year, including declines of 14.3% in appetizer selections, 6.9% in entrées and 4.7% in side dishes.

Overall, the number of items on restaurant menus declined by about 10%, says Mark DiDomenico, director of customer success at Datassential.

"That's a big number, and it means that operators are only going to focus on items that sell," he says.

Patrick Conlin, president of Wayback Burgers, says the chain is evaluating its menu to remove about five or six of the slowest-moving items, for example, while introducing new, limited-time offers that could become permanent if they prove themselves.

Trimming down the menu will help make the kitchen more efficient and make training easier, he says.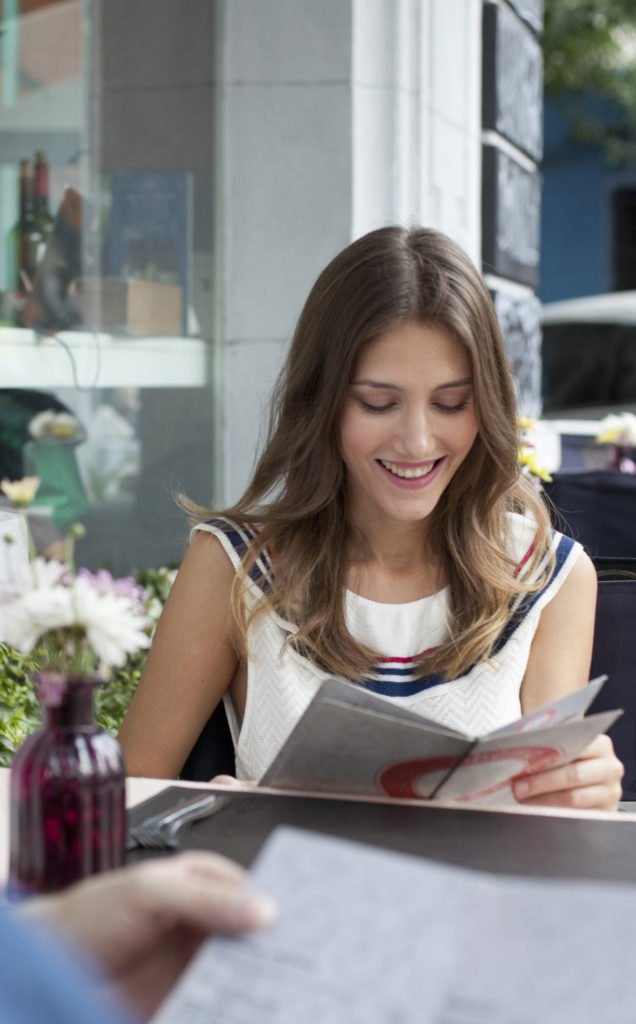 58% of consumers report that they love familiar, comfort foods and plan to eat more of them in the future.

42% said they are ready for new, exciting flavors and dishes in the future.
More than half of consumers—58%—report that they love familiar, comfort foods and plan to eat more of them in the future, according to the Datassential Midyear Trend report. Still, that leaves 42% who said they are ready for new, exciting flavors and dishes in the future.

"By incorporating new, unique flavors in a familiar, comforting format, you achieve the best of both worlds," the Datassential report concludes.

One way operators are doing this is by offering dipping sauces with familiar fried foods such as wings and other hand-held and shareable items. For example, Datassential identified "Comeback sauce," a close cousin of remoulade that is popular in the South, as growing in popularity on menus, with an 84% increase in penetration during the last four years. Comeback sauce combines mayonnaise, chili sauce, ketchup, Worcestershire sauce, onion and garlic.
In addition to making a good dipping sauce for fried foods, Comeback sauce can also serve as a burger or sandwich topping, and can be customized with various hot sauces.

Also growing on menus are cauliflower "wings," which are battered and deep-fried much like chicken wings, and offer consumers a plant-based alternative. They are up 449% on menus in the past four years.

For more ideas about how to optimize your restaurant business for the future, visit McCain Foods.